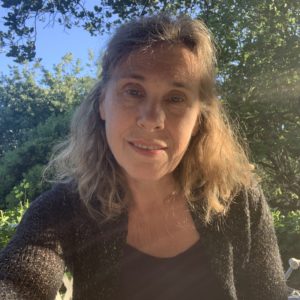 Eleanor Harris was born in London where she carried out her musical studies, in violin and singing as well as piano, at the Royal Academy of Music until 1982, obtaining the Lloyd Hartley Prize for her interpretation of the Sonata Opus 111 of Beethoven.
Following piano tuition with Marta Zalan and Christopher Elton in England, she went on to study with Dominique Merlet, then professor at the Paris Conservatoire.
From 1989 to 2000, she taught piano in London, and in October 2000, she and her partner Bernard d'Ascoli founded the association "Piano Cantabile", a specialist training academy for pianists in Aubagne, France.
She is a composer of diverse works for chamber ensembles, including a sonata for clarinet and piano, a trio for clarinet, cello and piano and a trio for flute, violin and piano. She has also written several piano pieces, including a cycle of four works for piano entitled 'The Elements': "Seascapes", "Marionettes", "Mariupol", "Hephaestus" and paraphrases in jazz idiom on "I Got Rhythm", "Take the A Train", "Summertime" and "Misty".
As arranger she has created two albums for children: a collection of traditional English songs and a musical fairy tale entitled "Caspar and the Magic Ring".
She has often performed in her country of origin, but also in Belgium and France, and has made brief appearances in radio and TV recordings with Bernard d'Ascoli. As a chamber musician she has performed with the Bridge Quartet and with violinist Sophie Till.
Listen to Eleanor Harris in the Polonaise Op 44 by Chopin