Many excellent results for our pianists again this year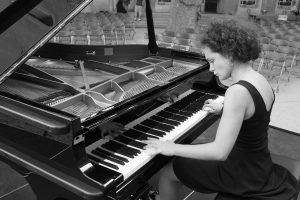 In April, 17-year-old Sarah BOUCHER succeeded the entrance audition to the Lyon Conservatoire and joined Jerome GRANJON's class in September.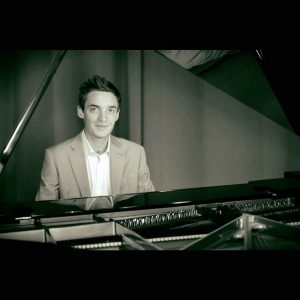 Antonin VINOUR was also admitted to this establishment and joined the class of Laurent CABASSO.- Florie-Jeanne RIVA was admitted to the Geneva Conservatoire in April, and has been studying since September in Cédric PESCIA's class.
– Yoann POURRE, Lucie FAVIER and Marie BOUDAUD were all three admitted to the same conservatoire and joined the class of Dominique WEBER.
– Kim BERNARD qualified in June to be one of the six finalists of the Georges Cziffra International Competition. In the final he won 3rd prize ex aequo, becoming therefore the first pianist of the event in this open competition for all instruments. In June he obtained his Master's degree at the Lyon Conservatoire.
– Alexandre LORY was one of four winners of the New York "Artist Recognition Scholarship Award".
– Florian CAROUBI was selected to be amongst the 24 pianists participating in the final rounds of the great Leeds International Competition held in September.
– Oliver BETZ was admitted to the Peabody Superior Conservatory of Baltimore.
– At only 17 years old, Mathis CATHIGNOL passed the first round of the International Competition of Val-de-Travers in Switzerland in July. Earlier in the year he was a semi-finalist in the "Virtuoses du cœur" competition.
– Virgile ROCHE won 2nd prize in the Chopin category at the International Competition of Brest.
– Alicia ABENSOUR obtained her Master's degree at the Geneva Conservatoire.
– Olga BONDARENKO was admitted in May to the "Pôle Supérieur" of Aix-en-Provence.
– One of our former students, Muriel BONIJOL obtained her C.A. (the highest teacher's diploma).